Natexpo is committed to supporting young small businesses and start-ups with innovative organic projects. Firstly, with the creation of the Organic Incubator, a space set aside for small firms to enable them to take part in the show at preferential rates. And more recently, by supporting the Natexbio Challenge in which 10 entrepreneurial start-ups compete for support and financial assistance: a true hot house for the 'bio' of the future.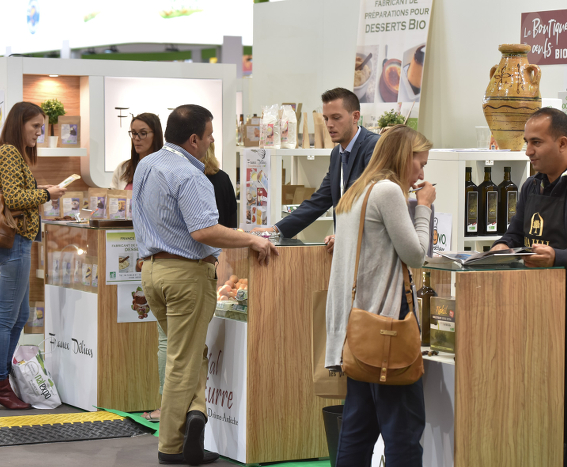 The Organic Incubator, a springboard for organic start-ups
As Natexpo's ambition is to design the organic world of tomorrow, it made sense for the show to focus on scouting out innovations and highlighting tomorrow's flagship products. With the Organic Incubator, Natexpo offers a space dedicated to small and medium-sized enterprises (SMEs) that are suppliers of organic food products or eco-products.
Not only does the Organic Incubator act as a springboard to enable these small start-up companies to be present at the international trade show for organic products thanks to special exhibiting rates, but it also offers support for the development of these SMEs.
About thirty start-ups can exhibit here for two consecutive editions before giving way to others.
Small start-ups that have grown up
Discover two Organic Incubator participants that have developed thanks to the show and read their personal accounts on how Natexpo succeeded in helping them grow and what they were able to learn from other exhibitors.
Happy Hours en Provence
Who are you? We are small scale roasters and manufacturers of mixes of dried fruit and nuts: roasting, honey caramelization, chocolate coating, dragees. All our exclusive recipes are concocted, developed and hand-made in our workshops in Provence.
When did you take part in the Organic Incubator? It was the same year that we founded the company, in 2017 in Paris.
What are your ambitions? We took part in the show with the slightly mad idea of staking everything on a flagship product to make a reputation: Honey Sesame Almonds.
Did you get any benefits out of the show? Yes, our company experienced a surge as a result of our first participation in Natexpo, and six months later we hired new employees to deal with a growing quantity of orders. The following year, we also grew fast and saw a very significant increase in our growth! Today, our team is made up of 10 employees.
What are your views on the Organic Incubator? Buyers like to specifically wander around this area as they come to Natexpo to discover new products and identify their sales potential. So for a company starting out like ours, it was the perfect place to be.
SuperNature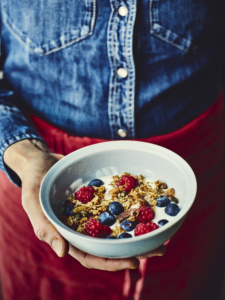 Who are you? I'm Catherine Kluger, a self-taught chef with a passion for healthy, organic and balanced eating, and I created an assortment of organic granolas and cereal bars in 2017.
When did you take part in the Organic Incubator? We showed in 2017 and 2018, when our business was just starting up. Today we have five organic granola versions distributed in about fifty stores.
What are your ambitions? Develop our network of dealers and our product ranges.
Did you get any benefits out of the show? Yes, Natexpo acted as a catalyst for the development of our brand, which could be exposed to buyers who are difficult to meet on a daily basis.
What are your views on the Organic Incubator? The proximity with other young brands allowed buyers to discover several products quickly, plus the cost was affordable even for a young start-up company.
The Natexbio Challenge
The Natexbio Challenge is an incubator to support innovative entrepreneurial initiatives that respect the values of organic.
The principle of the Natexbio Challenge is simple:
an entry phase with an application to be completed online;
selection of 10 nominees by a panel of organic professionals;
the 10 nominees benefit from support and privileged access to the Natexbio network and to Natexpo;
a pitch session for the 10 nominees: the 3 winners receive a financial reward to help them accelerate the development of their organic project (1st prize: 15,000 euros, 2nd prize: 6,000 euros and 3rd prize: 4,000 euros)
In addition, the winners receive tailor-made support and can:
join an ecosystem of professionals working in their field
test the effectiveness of their product or services in organic stores
validate their business model by specifying their target, needs and brand positioning
benefit from nationwide communication
be promoted on the Natexbio website and at Natexpo.
The pitch for the last challenge took place on 6 May 2019 in Paris. The ten Natexbio Challenge finalists presented their projects to the jury, which then designated the three winners of the competition:
1st Prize: Resurrection: Marie Kerouedan and Nathalie Golliet's company produces crackers made from malt grains and residues, and therefore barley, left over at the end of the beer soaking operation and which usually go to waste. An innovative and virtuous concept!
2nd prize: coZie, green, clean and militant cosmetics that combine quality care with responsible consumption.
3rd prize: Labo Dumoulin, a brewer of organic fruit kefir, a fermented and sparkling drink, low in sugar an excellent partner for health.
The three winners will be exhibiting at Natexpo 2019, and will be delighted to meet you there!