Zero waste comes to Natexpo
Zero waste is a major trend today. Customers are increasingly turning to products with little or no packaging and sustainable, reusable, biodegradable or compostable solutions, which are all becoming more available on the market thanks to progress from innovation.
As a showcase of the developments in eco-friendly consumerism, Natexpo 2019 will present a range of new products reflecting this swelling zero-waste undercurrent.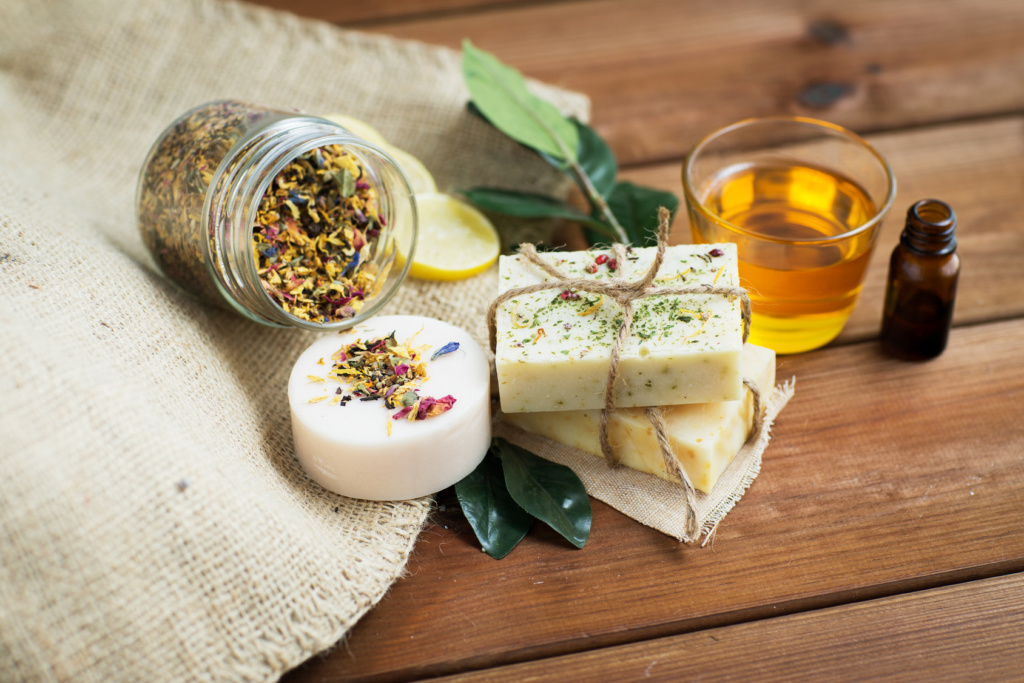 More eco-conscious cosmetics
French-made and zero-waste cosmetics are the brainchild of CoZie! Face cream, face moisturising oil, body milk, make-up remover, deodorant, the list goes on; all products – carrying Nature et Progrès certification – come in returnable 30, 50 and 100-ml glass bottles. And in a major innovation the company has just launched the first loose cosmetics dispenser! In equipped shops, consumers will therefore be able to buy just the right amount of their chosen product. Once the product is finished, the bottle and cap are returned to the shop, with the pump either rinsed out by the consumer or handed in for recycling. CoZie won the 2nd edition of Natexbio Challenge 2019 and also ran out winner top of the Cosmetics category in the 2018 Natexpo Awards.
With the healthiest possible formulae, anti-waste and recycling packaging and French manufacturing, Clever Beauty varnishes are decidedly big on eco-friendly beauty! These varnishes come with an innovative stopper: with a simple click, the stopper sinks down into the bottom of the bottle. Much more (+20%) of the product is therefore used than with conventional varnishes. This year, Clever Beauty is showing in the Le Lab sector of the tradeshow. This is an area featuring exhibition space and a pitch zone, dedicated to start-ups working in the circular economy and technological eco-innovation.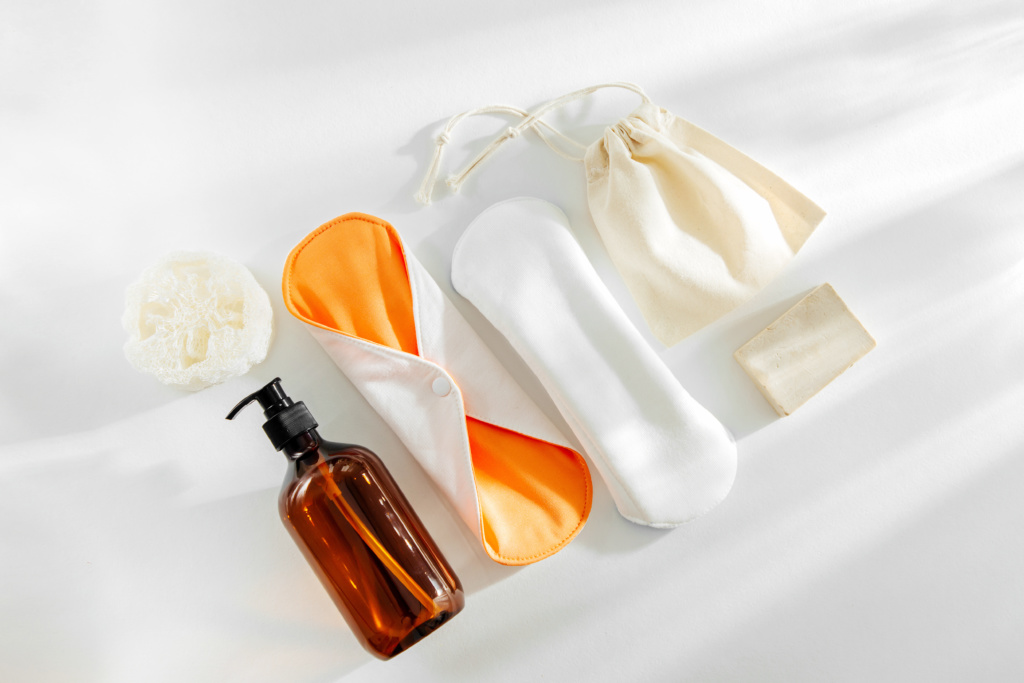 Feminine hygiene goes green
The amount of waste generated by chemically-processed products such as sanitary towels and tampons is simply vast. Greener solutions are being developed, such as the astonishing natural sponge tampon! Natural, biodegradable and sustainably fished by Cypreos Eponges, the sponge can simply be rinsed with water and can be used throughout a whole cycle. Natural sponges are also perfectly suited to makeup removal and washing.  
At Plim, femininity is not a taboo word and nothing is more natural than taking care of women and the planet! The company has developed towels and panty liners made from organic cotton and free of toxic substances (certified by GOTS). The high-absorption core makes them leak proof, and on the lingerie face, the eco-technical certified by Oekotex guarantees non-permeability and full breathability .
Food: loose goods are developing, and compostable packaging too!
One of the biggest challenges for the food industry is to reduce packaging to a minimum or offer compostable and/or biodegradable packaging.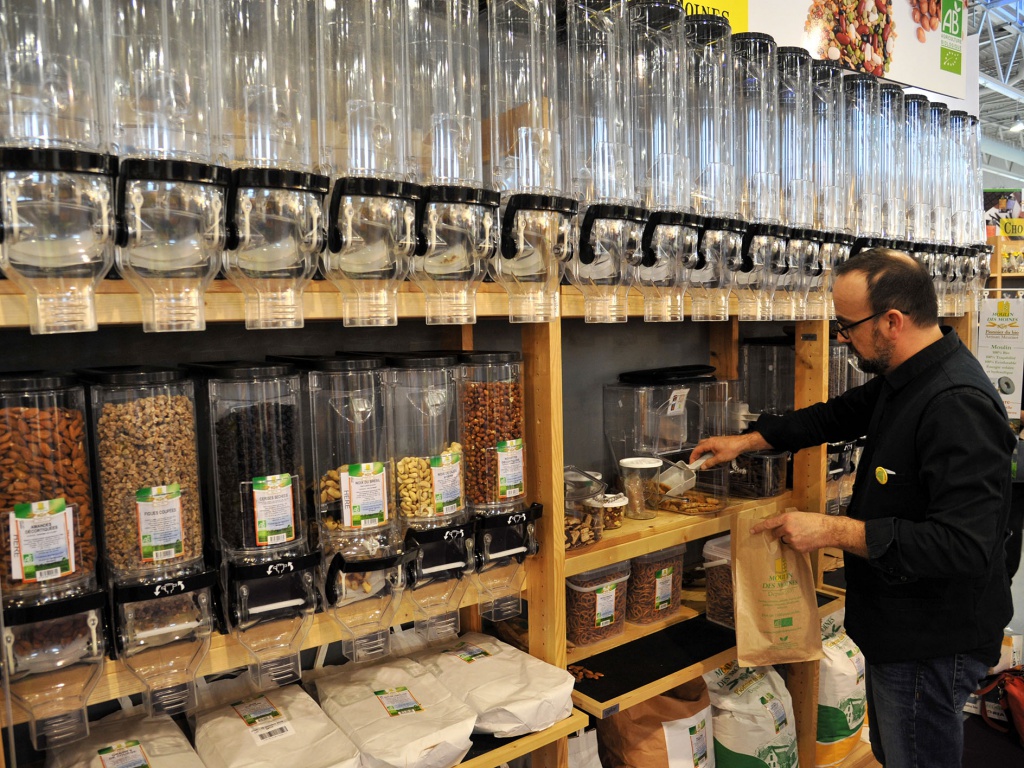 Play it loose
Pain de Belledonne also markets its Grains de Saveurs range in the loose goods department: dark or milk chocolate-coated pumpkin seeds, white chocolate and coconut cashews, dark chocolate almonds, etc. Other products available loose include vegan and gluten-free buckwheat and choc chip cookies by Baramel.
A member of the Vrac ('loose goods') network, Beendhi has developed numerous recipes for loose selling: red lentils with coconut, spinach or tomato, a quinoa and basmati rice mix with  turmeric and ginger or lemon and turmeric, etc.
To give children with allergies a real treat, the Les Boudines biscuits are free of gluten, lactose and eggs and are packed in glass jars or available loose!
With regard to store equipment, R Cube Nord will make the loose goods market a much simpler affair thanks to Gravity, a solution to dispense all sorts of liquids: food, non-food and thick liquids. A few examples: fresh milk, shampoo, jam and spreads are now available loose, which was not the case previously. These glass or stainless steel tanks can be adapted to all shop departments, especially in shops that do not have enough space for a fountain.
In the same spirit, Vr'Acteur, by Qadyp, is a revolutionary patented dispensing system that works without either electricity or compressed air. It enables even the thickest of liquids to be dispensed; cosmetics creams, shampoo, foodstuffs, clothes detergent, etc.
Compostable or reusable packaging
Bovetti Chocolats innovates with its chocolate snack bars bearing organic and fair trade certification, free of lecithin and GMOs, packed in fully-compostable wrappers – tasty and healthy snacking!
At Biobleud (bleud is Breton for flour), all the ready-to-roll dough is sold in a baking sheet made from natural, non-bleached, recyclable and compostable brown paper. It is guaranteed free of chlorine or fluoride derivates and free of optical brighteners. Made in France, this paper bears 100% PEFC certification and is sourced from Aquitaine pine trees according to responsible forestry methods.
A  specialist in organic dried fruit, the company Juste Bio / Un Air d'ici has substantially developed its loose goods offering and has also launched a fully biodegradable and composable pouch. Just as effective as a plastic film, it acts as a barrier to oxygen and preserves all the ingredients' organoleptic qualities.
No more cling film or aluminium foil! Atelier Miel de Delphine offers a wrapping made from organic cotton coated with beeswax, Landes pine resin and organic sunflower seed oil – all food contact approved. Washed with care, it can last for a year, since it is reusable!