In the organic sector, small businesses are getting ever more inventive to present new, innovative products and concepts. It starts with a handful of people with a passion and commitment, keen on giving meaning to consumerism and advocating values! It ends with an array of innovative companies brought together in several exhibition venues: the Organic Incubator, Le Lab, the Cosmetics Innovation Village and a multitude of new products displayed in the Natexpo Awards space and the New Product Gallery.

More than fifty exhibitors will once again be brought together in the Organic Incubator, a space dedicated to companies with fewer than five employees. This is a prime opportunity to discover exciting new organic companies, new firms being launched with a promising future. They will be offering a wide range of products such as healthy bottled bouillons, vegetable-based flours, low-GI cake mixes, algae as super-vegetables, spirulina spreads and a vast array of substance free products: gluten-free, lactose-free, egg free, palm oil free, etc.
The Lab, meanwhile, will be hosting around 40 companies: this space for display and pitches is dedicated to start-ups working in the circular economy and/or offering technological eco-innovations. An information label on the durability of the product, a returnable lunchbox, crackers made from by-products from the food industry and laser markings to avoid using stickers on fruit and vegetables are just a few of the inventive solutions proposed by the start-ups exhibiting at Le Lab.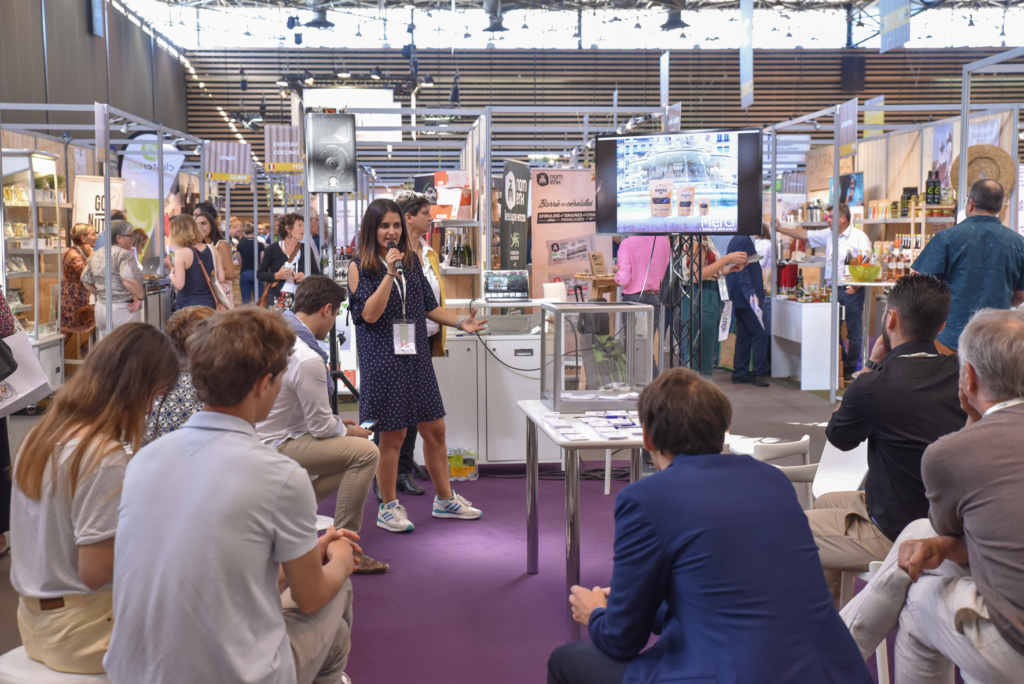 Among the 20-or-so brands exhibiting in the Cosmetic Innovations Village feature new companies such as L'Esperluète, Naturae Bioty, Atelier Sainte-Victoire and Savonnerie Mas Sophia. At the heart of the village, Cosmebio will be hosting a conference stage presenting the latest market figures for organic cosmetics and offering its members a platform to talk about their innovations and the sector's latest trends.