An increasing number of consumers are shifting towards natural and artisanal products and more authentic consumerism. These attitudes have been heightened by the Covid-19 crisis: consuming locally-sourced produce, eating more healthily, mutual support, solidarity, sharing and open source are all trends that will remain in the "world after".
Buying local is an act of reassurance, solidarity and liberation. Initiatives are springing up everywhere to foster and promote French supply channels.
In response to industrialisation, a backlash is gathering force through small-scale and traditional production, the rediscovery of ancestral products and food, revealing the appeal of local terroirs and a return to natural sources.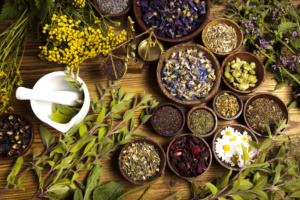 Less means better. Our exhibitors committed to this approach look forward to meeting you at the show to remind you of these yesteryear recipes which work so well, at a time when industrialisation is beginning to flag.
Indulge yourself with the 100% French strawberry jam, with fruit grown using the permaculture method in the Lot et Garonne department, and made traditionally and without pectin, by Bioloklock. And also the Green Zebra tomato chutney, a non-hybrid and heirloom tomato variety, by Variette.
Rediscover the benefits of radish juice from Laboratoires Super Diet with its Jus Bio de Saison n°1: 100 % Pur Jus de Radis Violet de Gournay, cold-pressed. Traditional recipes can also be found at Alterfood with its Leamo Ginger Beer, produced in France, with its health and wellness elements.
In the area of hygiene and cleaning products, the washing-up soap by Savonnerie du Midi is made according to an age-old formula and based on Marseille soap, with no unnecessary additions.
Château des Plantes, a direct selling specialist, has given new life to and seized on the benefits of Cynara, a forgotten plant with many virtues, with its La crème Renaissance Visage face cream.
The recovery and use of natural materials is the essence of Mouton Givré, which makes its Marguerite cool bags from French wool and recycled hemp fabric.
Download our Trend Book #1 : For the love of the land – artisanal and regional authenticity