2020 has pitched us into a new and unprecedented period that many people see as an invitation to go back to basics. The trends observed over the past few years have been borne out: consumers are now looking to make their purchasing even more meaningful. This translates into an appetite for local sourcing and short retail channels, together with more sustainable and sometimes even radical consumerism, aiming to reduce its environmental footprint.
As business returns from its summer break, Natexpo will be the key event for organic professionals, both producers and manufacturers, who will share their solutions to meet new lifestyle and consumer challenges.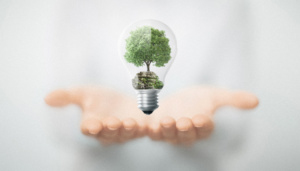 700 exhibitors hailing from France and abroad will be out in force to present their innovations and address new consumer trends in all areas: food, cosmetics and hygiene, dietary supplements, ingredients and raw materials, household and personal products and services, services and equipment for retail and brands.
Natexpo's Incubator will be a prime venue at which to meet new organic market players and project developers out to showcase their original concepts. Small businesses will be highlighted as they exhibit their products oozing with innovation and a return to natural living and reflecting one of the leading trends revealed this year: a desire for authenticity.
Loose goods and zero waste will also feature prominently at the show. To protect the environment, French consumers are prepared to change their purchasing habits, and the loose goods sector is gearing up to offer increasingly accessible solutions in all areas. In particular, cosmetics can now be bought packaging-free or in refill mode.
Among the different villages at Natexpo, Le Lab will be a forum for displays and pitches dedicated to firms from the circular economy, enabling them to present their technological eco-innovations and ingenious solutions to promote responsible consumption and corporate behaviour.
Discover full details of the show and our 100 talks and special features by downloading the Natexpo 2020 magazine.