At the heart of a dynamic sector, Natexpo launches The Lab.
Come and discover the actions of 20 start-ups in the circular economy !
They exhibit, they pitch, and you vote for the most innovative one. 
You'll meet :
AGRICULTURE AND SUSTAINABLE GARDENING
AGRICULTURE AND SUSTAINABLE GARDENING
Rezomes
Chloé Blanc & Paola Ceccato
Lyon


Rézomes is a collective represented by two engineers, Chloé Blanc and Paola Ceccato, bringing together around 40 farmers. The goal of Rézomes is to offer an alternative to chemical crop protection for responsible and sustainable farming, by producing a natural fertilising solution made out of waste sourced from agriculture. A solution for professionals but also for consumers!
www.rezomes.com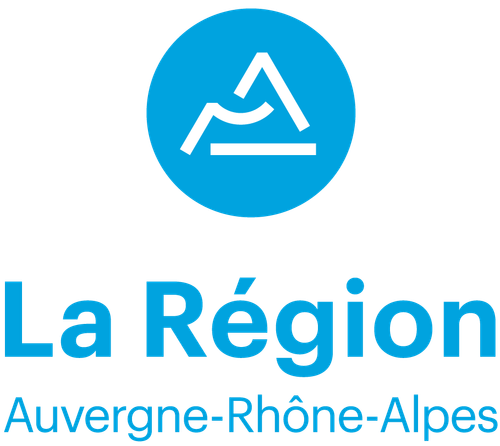 Their mission: reinvent soil care and its economics
At Rézomes, our vocation is to offer alternatives to synthetic crop protection products so as to combine sustainable and profitable agriculture! How do we do this? By offering farms the chance to diversify their activity through hubs set up across all over France which produce natural and local fertilising solutions! Whenever you want to give your crops a boost or simply take care of your soil, you will be protecting the environment while also giving a helping hand to an initiative in your region!
Values rooted in the social and supportive economy
How do you invent a model offering benefits to producers, consumers, economics and environment all at the same time? It's not an easy equation, but it's not impossible. To start with, Rézomes is a natural fertiliser made from the recovery of waste from local organic farming whose production follows a "zero waste" approach. Next, it is manufactured by a cooperative made up of small producers which are an integral part of Rézomes. These are the people who day after day shape the project together. Finally, thanks to direct selling channels and local production, we can offer you a budget friendly solution!
Managing production
Rézomes has started to take root in the French regions of Savoie, Côte d'Or and in Lyon. Each of its sites is managed by a production manager, a farm or a collective which represents Rézomes in its reqion. They collect good quality raw materials, produce and distribute the fertilisers around where they live. Other places are currently sprouting up.
La Belle bouse
Sophie Anaf
Lyon
Thanks to the work of the cows in Auvergne Rhône Alpes, La Belle Bouse ("Lovely Dung") has launched a 100% natural urban fertiliser made from organic and local production with no impact on the environment. A breath of country air for our city plants.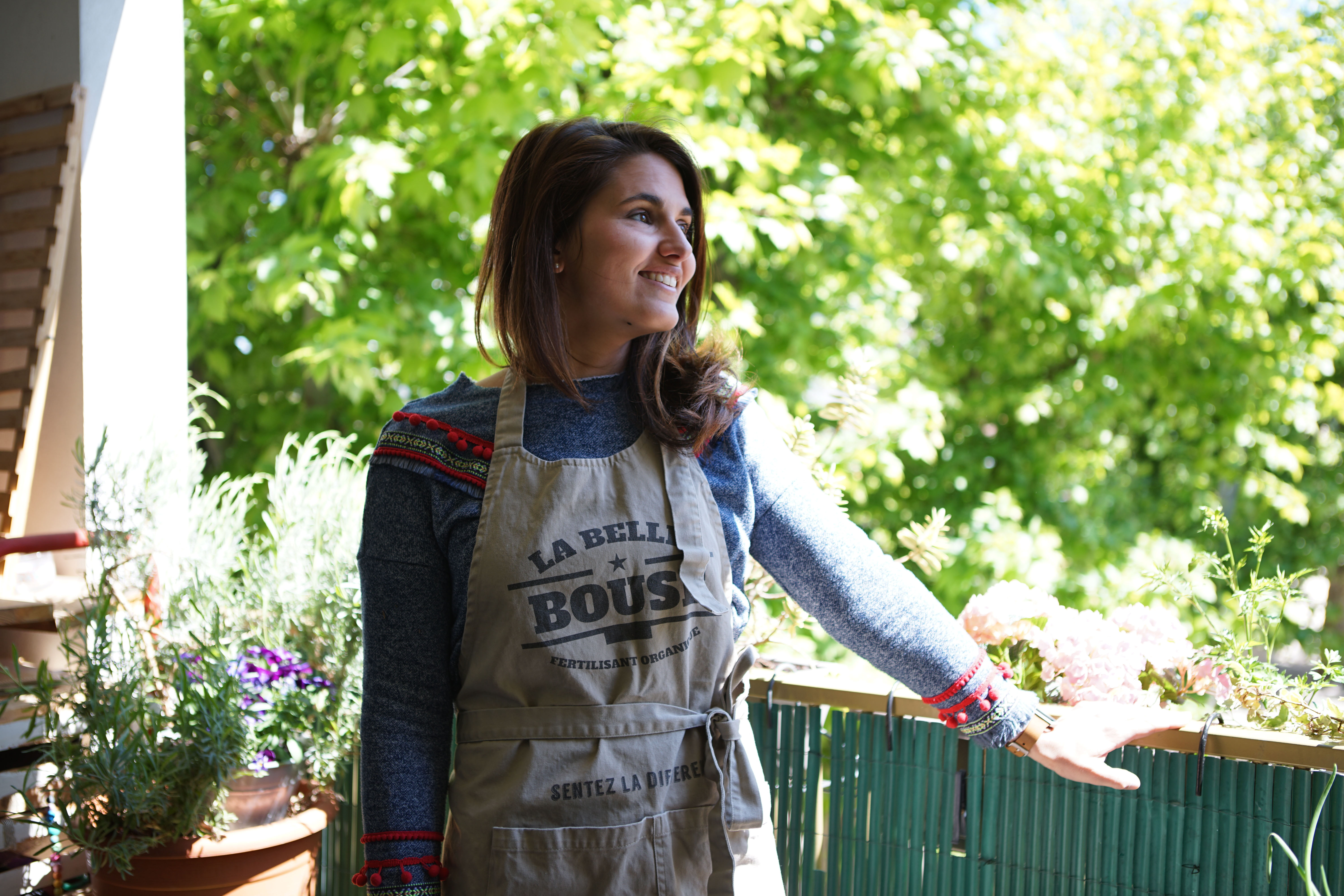 La Belle Bouse® is a product of sustainable development
Its production based on fair trade imparts value to the production of cattle breeders through a different remuneration stream. This economic upside is further enhanced by ethical, social and environmental concerns. When producing La Belle Bouse®, we keep the environmental impact of our production to a minimum (packaging materials, deliveries, etc.) We also have a socially conscious dimension to our production cycle: product is bagged in an ESAT in the region. ESATs are medical and social establishments whose aim is to help adults with a disability to find a role in society and enter the world of work.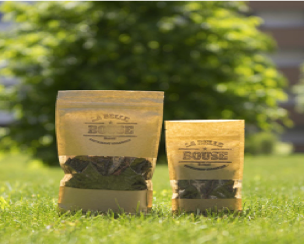 Natural. La Belle Bouse is a natural fertiliser which has no impact on the environment. Contrary to chemical fertilisers, La Belle Bouse is a gentle product which produces its effect progressively over three months and does not pollute the water table. Use La Belle Bouse and the planet will say thank you.
Certified. The not-for-profit organisation Nature et Progrès administrates the collective use of a certification trademark for the commercial identification of products and manufacturing processes obtained in the interests of environmental protection.
No Smells
La Belle Bouse® has a lovely smell of the country when you open the bag. Once you have put your pellets in your flowerpots, covered by 2 to 3 cm of soil, you can't smell it at all. It's perfect for indoor plants, but of course you can also use it outside: on a windowsill, a balcony or patio. So what are you waiting for to take care of your plants and "Smell the Difference"?
43 POINTS OF SALE
1,460 KG OF MANURE
8 CITIES
ENVIRONMENT AND HABITAT
The MOSO bag
Arnaud et Jean Baptiste
28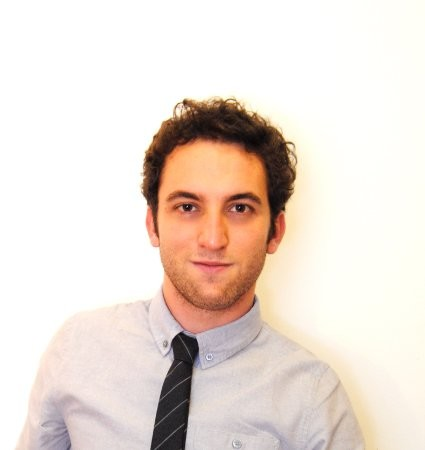 Created from bamboo charcoal with its exceptional absorption properties, the Moso bag (le sac Moso) is a natural air purifier. Say farewell to pollutants, allergens and unpleasant smells. It is easy to use and additionally can be recycled in the garden.
MOSO is a natural purifier made from bamboo charcoal, capable of naturally absorbing pollutants, allergens, humidity and bad smells. It does not contain any fragrance, toxic substances, or anything dodgy and may be recycled in your garden.
Natural
MOSO does not contain any chemicals and is composed solely of natural bamboo charcoal. It works around the clock without a battery, takes up very little space and will add a design-led touch to your interior.
Odourless
Contrary to other purifiers sold in retail, MOSO does not contain any additives. It does not aim to mask smells with another but to absorb them naturally.
Long-lasting
MOSO works for up to 2 years, as long as it is placed in the sun once a month. After two years, pour the contents of the bag over your garden or on your plants. Charcoal is a natural fertiliser.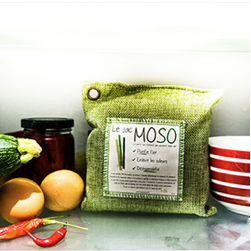 How it works ?
Thanks to its incredibly porous surface (four times more than traditional wood charcoal), bamboo charcoal is capable of absorbing the finest particles of pollutants in air and water. The particles which cross through the millions of pores of bamboo charcoal will be trapped inside the pieces of charcoal.
Bamboo charcoal also has exceptional humidity absorption properties. It naturally absorbs humidity in the air and returns it when the air becomes too dry.
The charcoal contained in MOSO is activated by a slow carbonation technique whereby millions of minuscule pores are developed to absorb the impurities in the air. This process delivers an absorption capacity (capacity to trap molecules) of 3000 m² per gram of charcoal!
There is no longer any need to prove the effectiveness of charcoal: it has been used for hundreds of years as a natural purifier and more recently in industry where it is used to absorb all types of pollutants.
Naturonde
Caroline Roche
42 (Perreux)

The company Naturonde decided to address the 
problem of electromagnetic waves which surround us everywhere today. Wave-proof textiles in the form of clothing, curtains or sold by the metre, protect both our habitat and our health.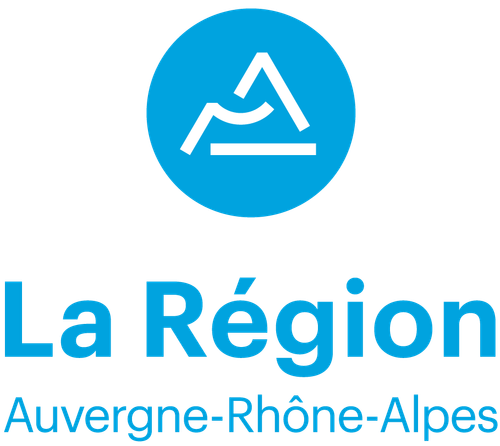 Natur'Onde was founded in 2012 from the convergence of two sectors: functional textiles and environmental health.
The company naturally adopted a name relating to its key concerns: protecting Nature and the impact of waves (ondes) on living beings.
The Natur'onde brand has been developed and steered since its creation through the career and personal experience of its founder Caroline Roche-Clairet.
With an academic background in textile engineering, initially specialising in the creation of textiles for premium furnishings, Caroline Roche-Clairet displayed perseverance and tenacity to accomplish her project: the development of a local supply chain of all-French wave-proof textiles.
Her work is driven by an awareness of the close relationship between the health of man and the health of the environment.
Over the course of encounters, meetings and experiences which occurred over time, the wish to offer wider access to healthy and high-quality products to people who are sensitive to waves became an increasingly decisive commitment.
Over the past seven years, the company has concentrated on innovation, understanding physical phenomena and seeking effective solutions which can help us to face up to our excessively polluted environments. This involves multidisciplinary and complex subjects.
BIOM
Sandra Kici Legel
Chantilly (60)
CONCEPT: smart, good-looking and eco-designed everyday objects
Because nature has always found solutions to problems, Biom Paris draws its inspiration from nature to reinvent everyday objects.
https://www.biom.paris/
Biom Paris is a French start-up which reinvents the rules of conventional industry by drawing inspiration from nature to design innovative, design-led everyday objects which are more functional and more environmentally friendly, and also made in France.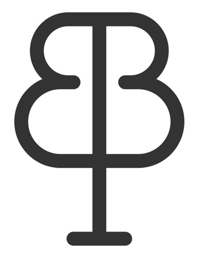 Working with the cooperative MU thanks to a grant from the French environment agency ADEME, we do what it takes to keep the environmental impact of our products to a minimum in an eco-design persoective. Our goal: putting people back at the heart of innovation.
"Inspired by nature and the real needs of people around us, we want to actively contribute to the emergence of a new eco-industry".
Because innovation cannot be limited to purely technology, Sandra Legel founded Biom Paris in March 2016. Her start-up aims to reinvent everyday objects, the "left-behinds" of innovation.
In her belief that natural resources are finite and that a new mode of more responsible consumption is the essential for the survival of humanity, she wishes to use the techniques and knowledge that we have today to place people back at the heart of innovation.
Its design, inspired by nature, enables it to reach previously inaccessible zones, under the lip and at the back of the toilet bowl (the curved head of the brush is a reminder of the beak of the… toilet duck!) Water runs off the brush along veins, (as happens as on the leaves of a tree) achieving a drop free system.
Its double-sided design and its spikes of different lengths provide optimal brushing efficiency and help to reduce the quantity of cleaning product used.
NO-WASTE – CIRCULAR ECONOMY
Care Eat
Lyon – 2017
Franck Nganiet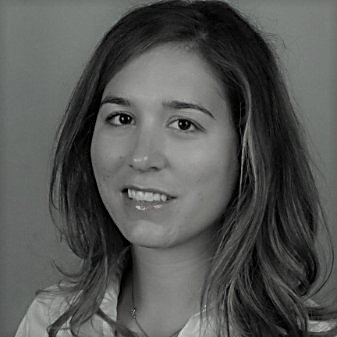 Care Eat is an ethical and responsible label which fights against food waste. It is aimed at all types of industry professionals: bakers, restaurant owners, greengrocers, chocolate makers, etc. Care Eat knows that every little step counts, and therefore acknowledges even the smallest contribution.
A label which proves, through a set of specifications, the efforts that you as professionals make to fight food waste. Whether you are a baker, a restaurant owner, a coffee shop, a grocer,a cake shop, a chocolate shop, a greengrocer,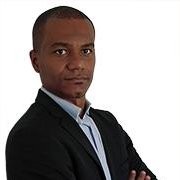 a cheesemonger, a butcher, a fishmonger etc., you too can reduce your waste and therefore earn the label.
Since the road to zero waste starts with a small step, even the smallest contribution is acknowledged and rewarded by Care Eat!
How it works
The Care Eat label is an evaluation of 13 categories of anti-waste initiatives each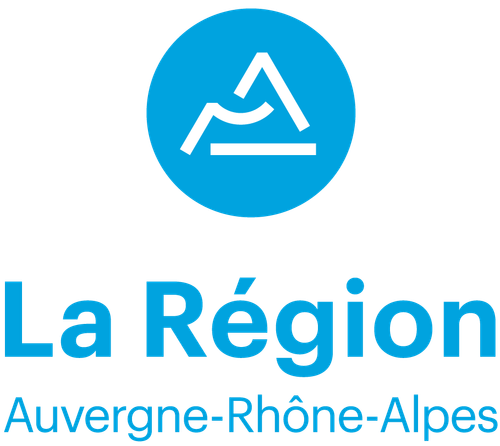 comprising several assessment criteria applicable to all types of retail businesses:
Each type of retailer has its own criteria grid. The specifications are accompanied by a powerful algorithm which calculates, automatically and on a monthly basis from a list of 112 inspection points, an anti-food waste score for each partner shop.
Oui ! Greens
Enzo Giusti
Nice (06)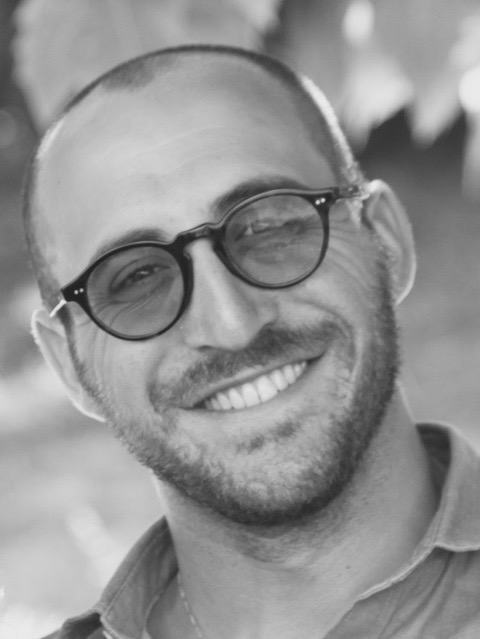 A mobile application through which food producers and distributors can identify local partners who can collect and reuse their surplus of raw products, and which then puts them in contact. This prevents waste, encourages the circular economy and promotes proximity. It also gives additional visibility to small producers. Since it was launched eight months ago, Oui! Greens has helped to recover two tons of fruit and vegetables
IDEA
Whatever the product or its condition,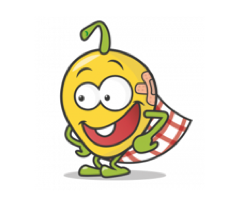 it has value for someone working in the local food circuit.We find which one at the right time to save the product from being discarded.
PUBLISH YOUR SURPLUSES
Producers, greengrocers: do you have produce left over?
Whatever its condition, it still has value for the local food sector!
A committed, responsible and supportive approach
Help prevent waste by helping charities in their daily battle against food insecurity.
More visibility, less waste
Connect your shop to a wide community with a range of needs (restaurants, consumers, charities, etc.).
Confirm customer expectations
Validate current purchasing trends and adjust your orders according to demand.
A mobile, turnkey platform
Take advantage of a turnkey web/mobile platform and added value services (analysis, promotion).
Eqosphere
Xavier CORVAL
2012 – Paris
By recovering unsold food and non-food products and supporting its different clients, Eqosphere provides a tangible solution to waste as a whole. Creating smooth exchange between producers and recipients of surpluses is the mission of the "smart network" implemented by Eqosphere.
Founded in 2012, the social firm EQOSPHERE provides tangible solutions to reducing food and non-food waste and reusing its clients' unsold surpluses. These clients include hypermarkets and supermarkets, wholesalers, manufacturers, caterers, the event management sector, private firms and public organisations.
EQOSPHERE received the first prize in the Eco-Innovation awards in the Paris City Hall's Innovation Awards. The start-up is also a prize winner in Réseau Entreprendre and the rapporteur of the steering committee of the National Pact against food waste.
Since May 2015 the firm has advised the Ile-de-France regional Council in the implementation of its anti-food waste strategy.
Ek'eau System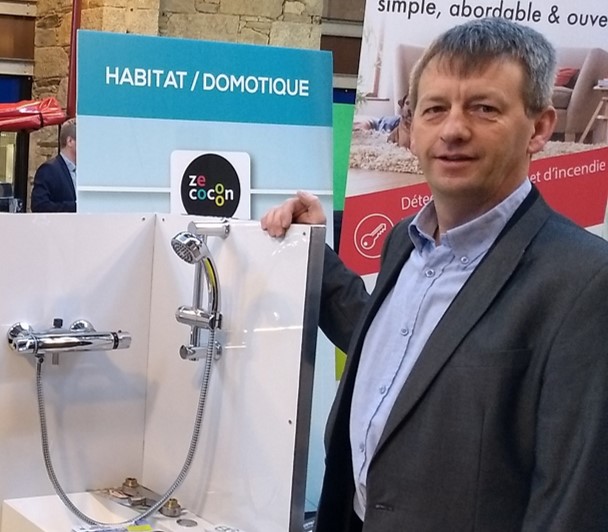 Patrice's wife had placed a bowl in the shower to collect the cold water that used to go down the plug hole before the hot water arrived. This system drove Patrice mad, so he designed a solution which could fit directly onto the pipes. That's how Ek'eau System came about.
Claim: don't waste cold water while you wait for the hot to come through
All this water going down the plug hole, what a waste!
In the shower or when washing up, who has never had the same thought when they had to wait for a long time before the hot water came through?
Quite often, the volume of cold water wasted is greater than the volume of hot water drawn, and this particularly true when the boiler is a long way away.
With EK'eau SYSTEM, no more waste!
The EK'eau SYSTEM solution won an award at the French inventions competition Concours Lépine and whose simple aim is to bring an end to this waste. Less waste means more savings for your budget and a significant gesture for our planet.
Who is EK'eau SYSTEM aimed at?
People who have had enough of wasting our most precious resource, water; therefore potentially all of us, companies and consumers alike.
How does EK'eau SYSTEM work?
The EK'eau shower and EK'eau basin kits are made up of two parts to install or fit somewhere near a shower or a sink. You can install them yourself or ask your plumber to do it. More information on the kits.
ECO-RESPONSIBLE PACKAGING
Eat and back (by Niiji)
Céline Scavennec & Saadia Ouchiar
Roubaix (59)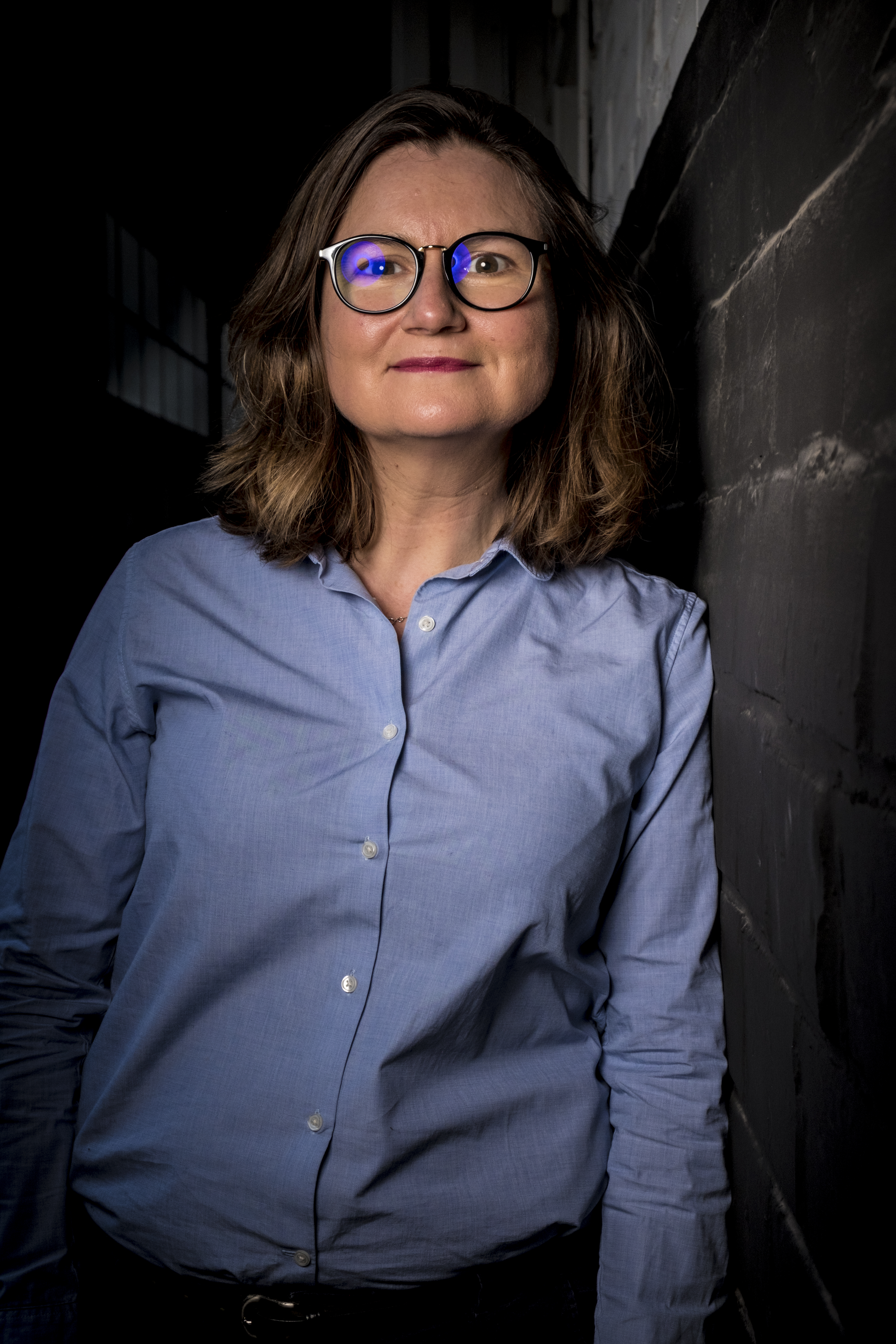 Niiji is a sustainable and modular lunchbox to stop using disposable packaging. Thanks to digital tracking, Niiji dispenses with deposit returns: register the hire online and return the box the next time you visit. And what's more, it's made from bioplastic!
http://www.niiji.fr/
ECO FRIENDLY Reusable, washable and recyclable, a sustainable alternative to disposables.
RESPECTFUL a plant-based bioplastic guaranteed endocrine disruptor-free, an alternative to petrochemical plastic.
ÉCONOMICAL Replaces the packaging budget by a long-lasting and French-made solution.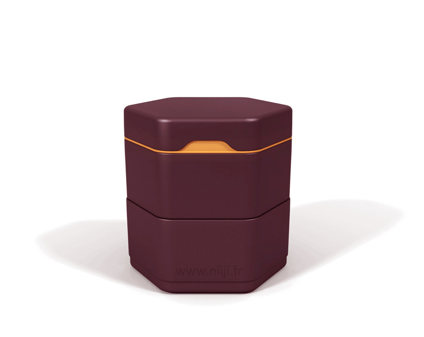 PRACTICAL A combination of 500 ml or 800 ml containers, dishwasher and microwave friendly and easy to stack and store.
INNOVATIVE A digital tracking system to avoid using a returnable deposit system.
POSITIVE IMAGE A responsible eco-design and philosophy.
CUSTOMISABLE With space for a logo, a message or illustration, the lunchbox lid can convey your image and your values.
Jean Bouteille
Quentin Testa & Manon Carpentier
Lille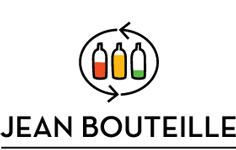 Jean Bouteille combines two eco-friendly consumption modes to help you save money: bulk selling and returnable bottles.
Jean Bouteille provides your store with oil, wine and vinegar fountains and a stock of clean bottles. Jean Bouteille collects your returned and dirty bottles and replaces them on request.
We offer our partner stores:
• The management of a stock of returnable, reusable bottles.
• A range of high-quality liquid products specially designed for bulk sales,
• Electrically or gravity operated fountains, for sale or hire.
• A bottle washer for stores wishing to manage their deposit system, for sale or hire.
• A communications campaign around the Jean Bouteille concept.
Customers of partner stores may reuse their bottle as many times as they wish and return it at any time. To do so, the customer receives a "Ma Jean Bouteille" label at the checkout, which they must stick and keep on the bottle.
Thanks to Jean Bouteille, you gain extra purchasing power, you reduce your waste even further, you consume the quantity you wish while also fighting against disposable pre-packaging. In short, with Jean Bouteille, you only consume what you need.
NEW CONSUMPTION PRACTICES
Connect your source
Connect Your Source offers brands the chance to test their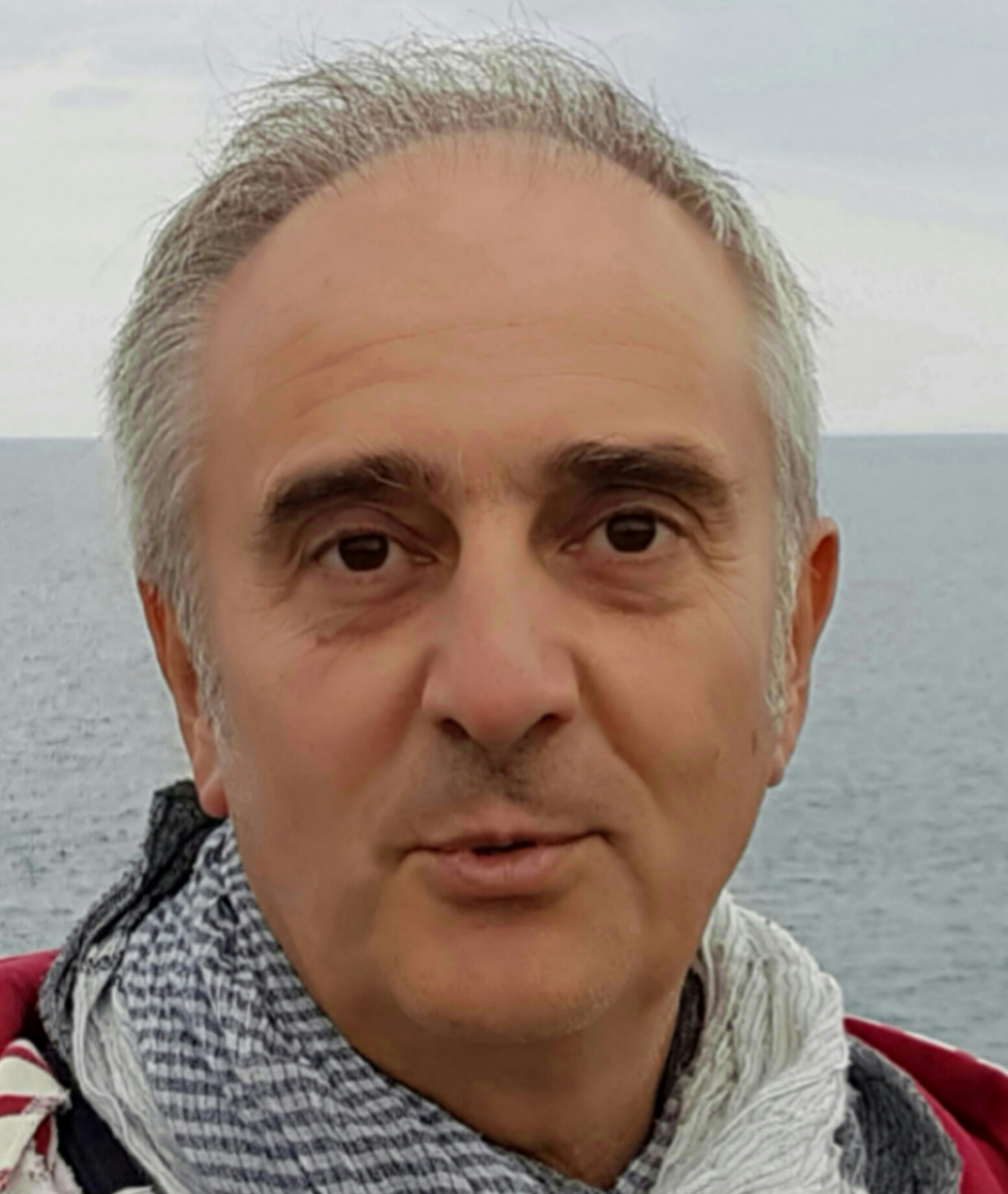 new products on a qualified panel who already consume the brand or similar products. This offers authentic feedback. The platform, currently under construction, is aimed at organic, natural and ethical products. http://www.connectyoursource.com/
ConnectYoursource ® is a platform developed by the laboratory A'bis. For more than 25 years, we have been advising our clients in distribution and own brands in conducting their consumer research surveys.

Today we are offering tried and tested tools and methodology in compliance with AFNOR standards which deal in sensorial analysis and which have been adapted to the organic sector to take into account its specificities.
Eco-Reso.com
Jean Michel Saud
Seyssuel (38)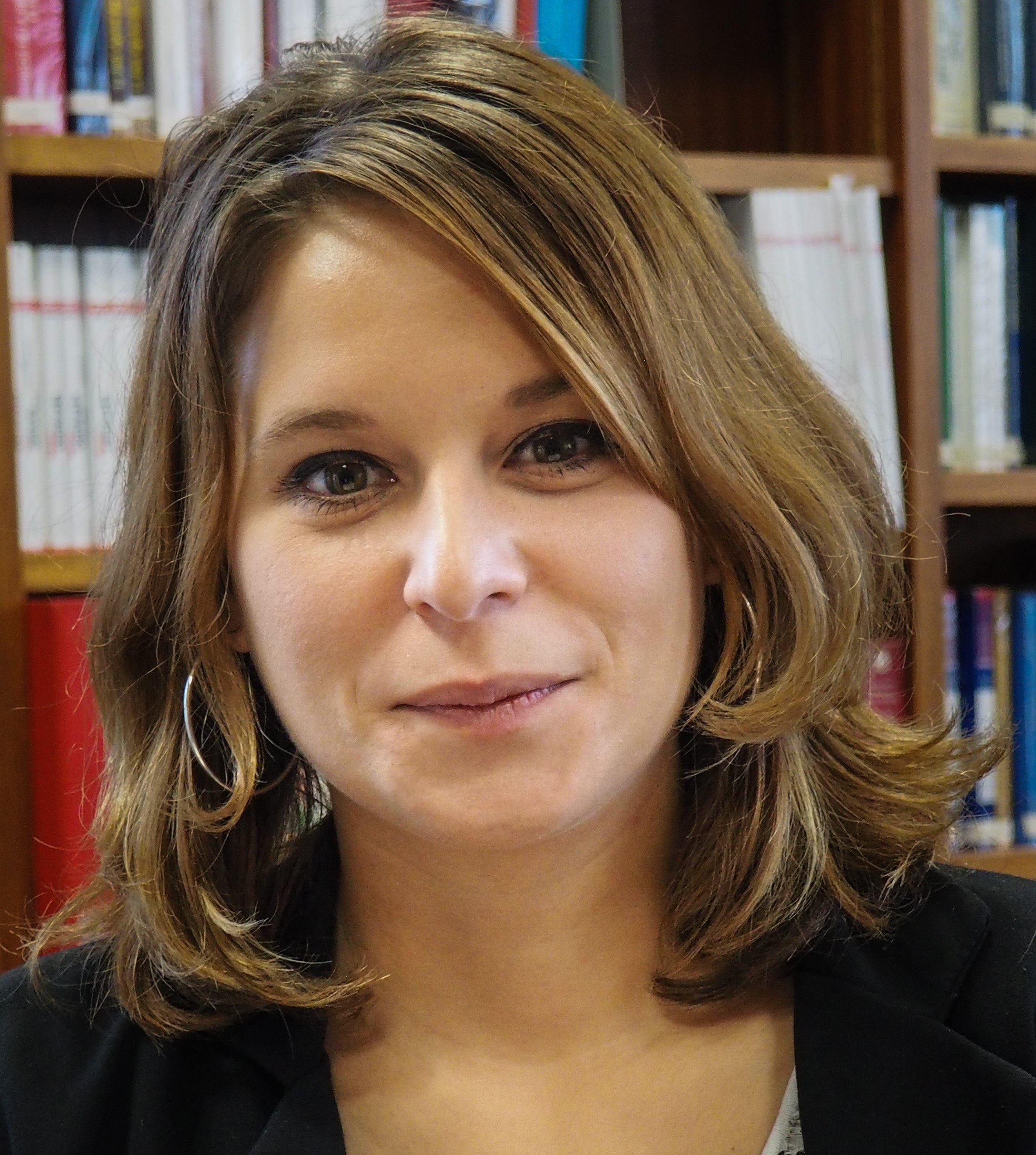 A platform bringing together adverts, addresses and contacts to consume differently and responsibly. A solution to find direct answers to one's own eco-consumption, whether your concerns relate to health, wellness, savings or the environment.
SERVICES FOR ETHICAL SHOPS
Buyer

Coling Glenat
Lyon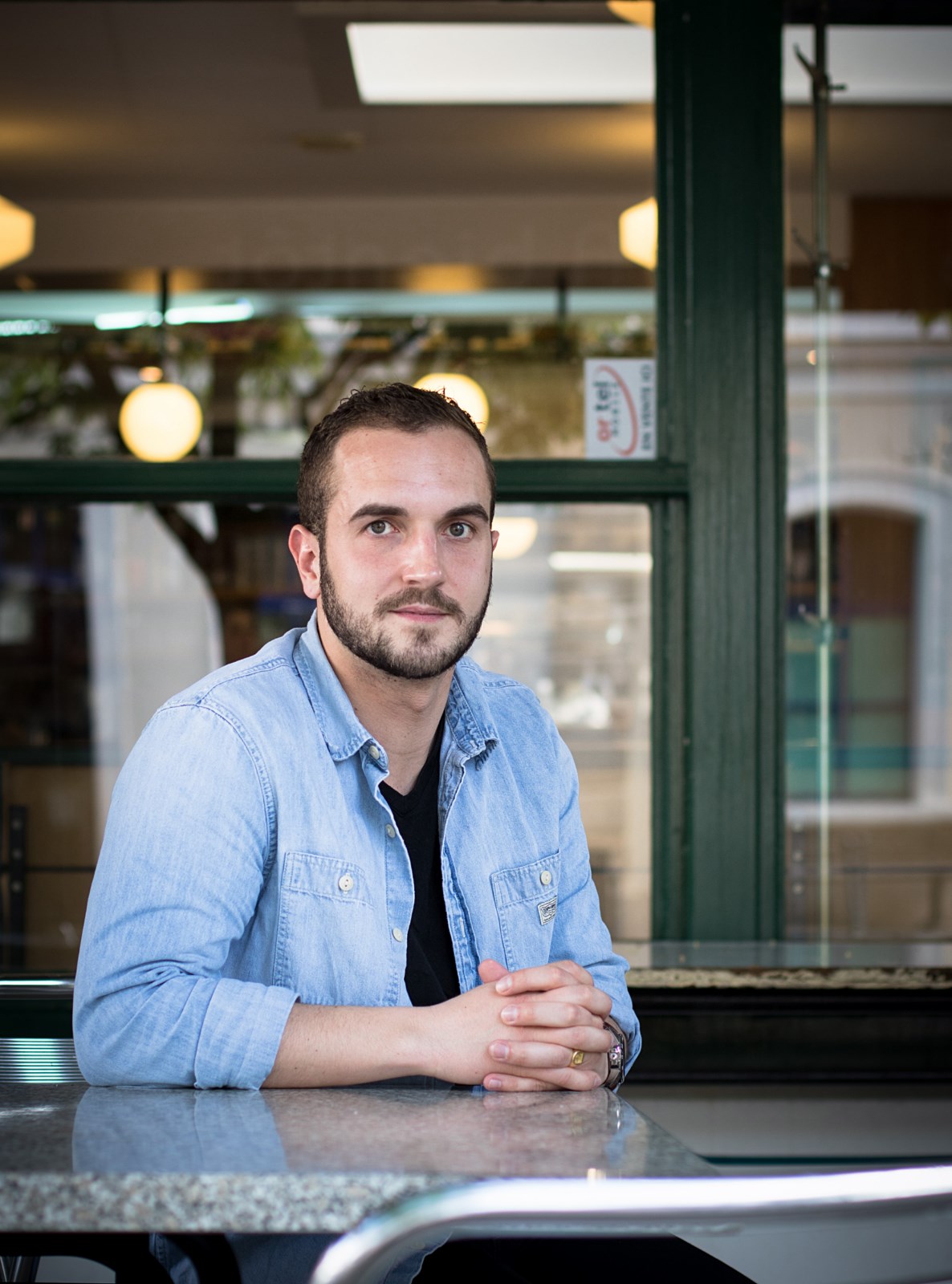 BuyerTech is the B2B2C application that tells users about special offers happening around them. This generates footfall in partner shops by giving them the opportunity to convert this into loyalty through their welcome, advice and customer service. Buyertech is aimed at all types of local shop and the aim is to reduce waste and promote proximity.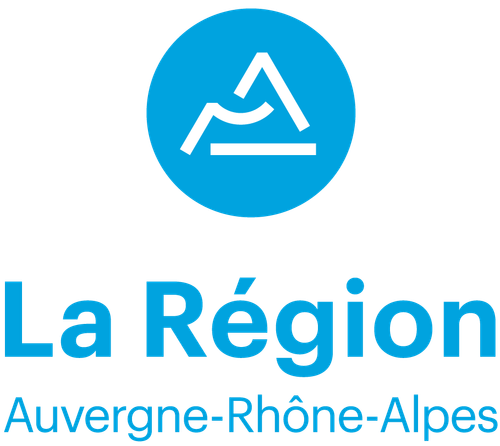 Buyer is a team of five young people between 20 and 30 years of age. Thanks to a range of different skills and sensitivities, ranging from IT development and graphic design to retail and marketing, Buyer is teeming with creativeness and enthusiasm.
Following a year of hard work with a motivated team, we are pleased to offer you this service which will accompany you everywhere.
The principle of Buyer ?
The Buyer application enables all local shops, through the creation of an account on our website, to be able to launch special offers lasting 4 hours. All users of the Buyer application will receive the special offer in real-time when they are near the shop. Thanks to its map, you will have no problems in finding the right Buyer partner shop. Subscribe today: it costs next to nothing and there is no minimum commitment period!
Applicolis
Vincent Monteil
Toulouse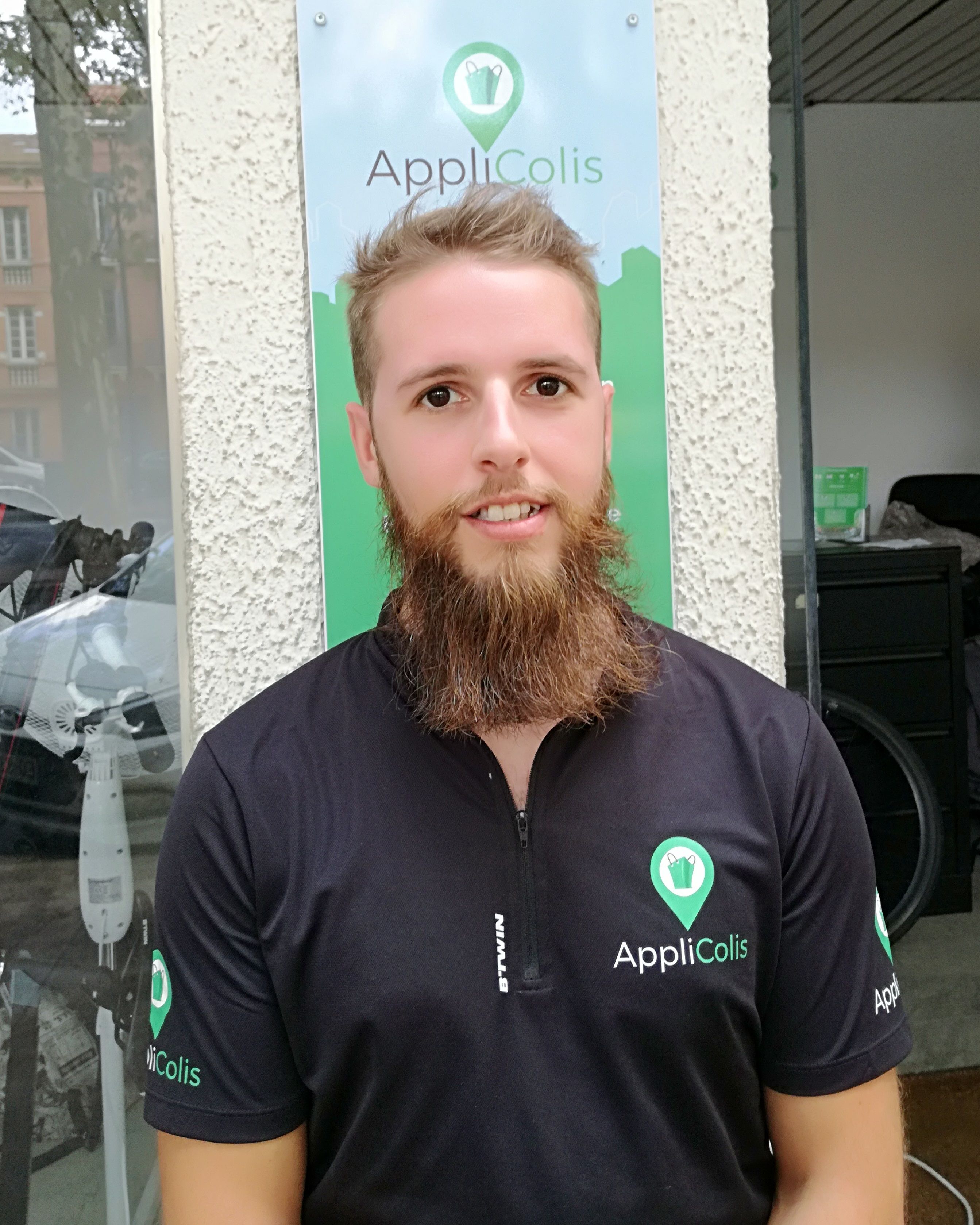 Applicolis is an eco-friendly urban delivery cooperative.It provides transport companies to partner shops for their deliveries. The vehicles used are electric.
 http://applicolis.com/
The leading network dedicated to connecting delivery companies and retailers.
Shops                                          Applicolis brings together all the delivery companies and couriers in your town for quick and simple deliveries.
Delivery companies
Applicolis supplies you with all the tools to manage and boost your business in real-time.
Choice, quite simply.
In all events, you keep control of your own business. Retailers: choose your careers. Transport companies: choose your deliveries.
SUSTAINABLE COSMETICS
Uption
Luxembourg
https://uption.lu/
Vincent Bourgeteau, biologist, ethnobotanist, researcher
Dominique Delarche, biotech
Uption has two activities: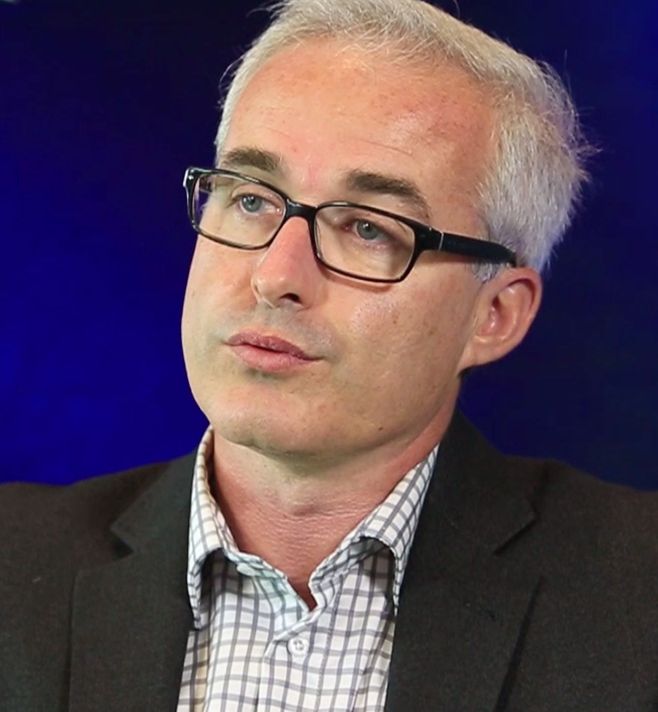 • The first is an innovative test to detect endocrine disruptors in cosmetics.
• The second is a range of toiletries (soaps, shampoo, toothpaste) in powder form.
Uption helps us to keep our good bacteria and boost them. The result is that we reinforce our microbiota against external attacks, thus keeping us in good health and good condition.
Our convictions have naturally guided our choices on the essential ingredients without unnecessary extras, formulated in our ProbioCosmetic hygiene products. This truly revolutionary skincare hygiene heralds the era of a new generation of products reflected in an ecological approach to consume healthier, more reasonably, more ecologically. And as one good thing never comes alone, we wanted to close the loop with tests that offer a guarantee to the consumer of the absence of endocrine disruptors, not only for personal care products, but for all everyday consumer products. And all this with the recycling of wastewater, completely naturally!
Biolie
2012 – Lorraine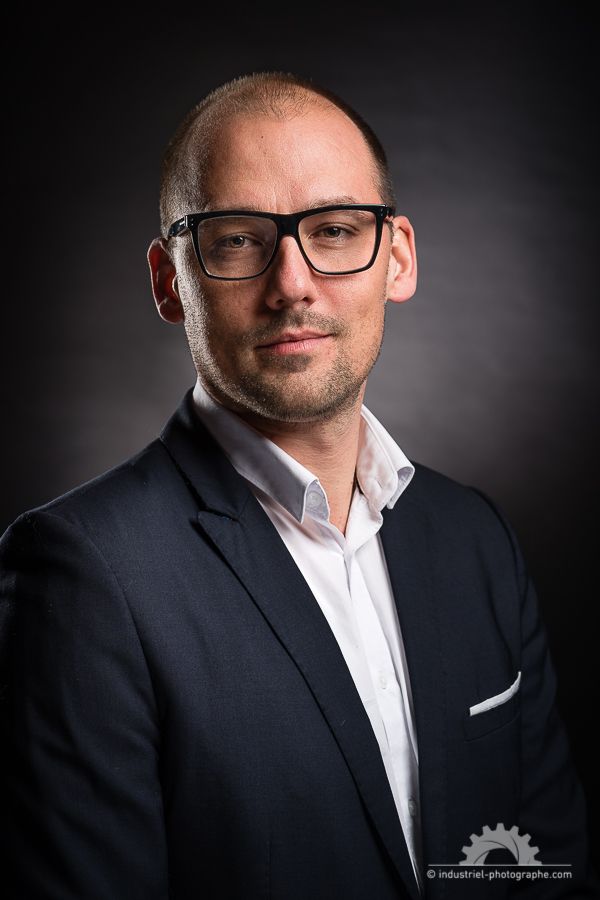 Biolie develops a solvent free enzyme-assisted aqueous technology to extract natural ingredients. This technology can be applied to the cosmetics, dietary supplements and food processing markets. The company is driven by values of innovation, the capitalisation of by-products and the protection of the environment.
http://biolie.fr/
BIOLIE is a specialist in white biotechnology founded in 2012. It has developed a clean solvent-free enzyme-assisted aqueous extraction technology of oils and vegetal actives. This technology is protected by an international patent and can be applied to all types of vegetals.
This concept of biorefinery leads to the capitalisation of all products issued from the process (oil, active ingredients, protein-rich flour, aqueous extracts, concentrates…).
BIOLIE markets vegetal oils, active ingredients and vegetal extracts to the cosmetics, dietary supplements and food markets.
Green Chemistry, innovation, use of by-products and environmental protection are all values that matter to the team at BIOLIE.
Regulatory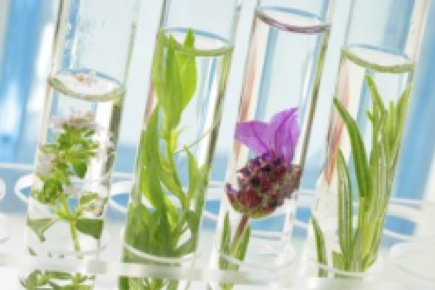 developments and an increasing collective awareness of the necessity to limit pollution have combined to trigger the development of new extraction processes. The BIOLIE technology brings answers to these societal and environmental issues.
Our eco – friendly process follows the principles of Green Chemistry, a softer Chemistry entailing no harmful solvent, care for the environment, and no waste.