In these unprecedented times of food transition, organic food is enjoying increasing success. With a market that is growing at an annual rate of 15%, new organic product launches now account for more than a quarter of food product launches in France. The desire to refocus on more local purchases of processed products but also raw materials has been heightened by the crisis that the world has experienced. But the possibilities offered by the territory are not infinite. The challenges are therefore sizeable in terms of agricultural resources and supplies, but also in terms of quality.
Make a date for the Organic Ingredients Forum
With its all-encompassing organic stance, Natexpo makes these issues a highlight of this event. The Organic Ingredients and Raw Materials sector will once again this year display the offerings of approximately 40 organic suppliers, for food but also for cosmetics.
The Organic Ingredients Forum, at the centre of this sector, will run throughout the two days. For this fourth edition, Ingrébio, the partner of the exhibition, has designed a programme around the key issues of the upstream part of the organic vertical. With contributions from experts, suppliers and manufacturers, hot topics surrounding organic and responsible sourcing, the construction of sustainable supply channels and challenges regarding regulations and organic formulation will all be discussed.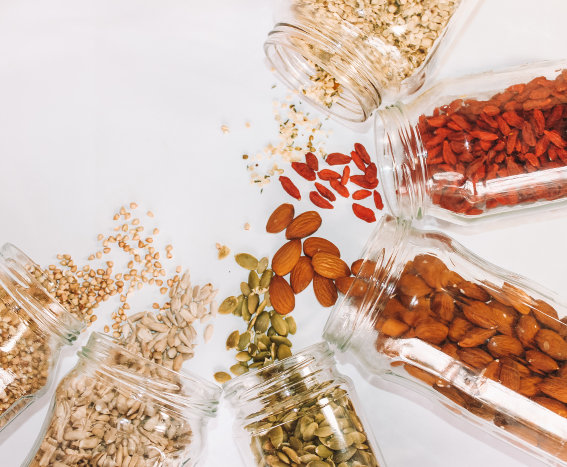 The challenge of organic sourcing
Indeed, at a time of the growth and increasing awareness of ecological issues, the challenge of organic supplies is ever more pressing. How can you add value to raw products? Amandine Prelorenzo and Claire Touret, from Bio Partenaire, will answer this question with the examples of French supply verticals (legumes), and foreign ones (dried fruit and nuts). Organic purchasing must also be responsible. Therefore Jean-Christophe Briet (SWOTT) and Jean-Marc Pindat (TRADIN Organic)  will ask the question as to the validity of lists of origin, both authorised and prohibited, as purchasing criteria. The sustainability of distant supply chains will also be discussed with Bettina Balmer from AKA ZEBRA, with a specific focus on two Amazonian food supply chains: açai and Brazil nuts.
Are digital tools part of the solution to respond to quality issues and a need for transparency along the entire supply chain? Emmanuel Audoin from Bureau Veritas will present the advantages and drawbacks of the blockchain for organic ingredient verticals.
For this fourth edition, the major trends driving the development of new organic ingredients will be analysed by Ingrébio, with Gaëlle Frémont. Innovations from suppliers, whether in terms of functionality, resources or approaches undertaken have given rise to new prospects in the field of product formulations and marketing. Super-ingredients, for example, offer a nutritional added value to products but require that local supply channels be fully harnessed and structured. Their economic, ecological and nutritional advantages will be discussed by Céline Gryson from Nutrifizz.
Progress in the formulation of organic processed products
On the manufacturing side, the experts from RMT TransfoBio, Audrey Lesturgeon and Rodolphe Vidal, will share organic formulation assistance tools made available to food processing companies. RMT Transfobio recently developed a multi-criteria methodology to assess the impact of manufacturing processes.
Finally, as there is always something happening in the field of European regulations, an update will be given on the future changes to be anticipated in the formulation of organic manufactured products, by Bernard Lignon from SYNABIO.
Throughout the two days of the show, visitors, whether company directors, buyers, formulators or product managers will be able to take advantage of discussions with organic market players and experts on the key issues of the organic world.
The full talks programme has now been published to help you plan your visit and get the most out of these unique discussions.