NATEXPO confirms its status as a must-attend event in the organic sector. In spite of the unprece­dented circumstances faced by public gatherings today, the show registered the attendance of 7,965 professionals on 21 and 22 September. Held under the banner of dynamism and conviviality, this reunion edition, keenly awaited by the sector since the outset of the pandemic, observed all the health guidance currently in force. In particular, a counting system was used to regulate visitor numbers, in compliance with official directives.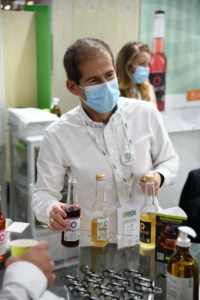 As a true reflection of the spectacular boom in the organic market during the Covid-hit period, NATEXPO's resilience offered professionals a valuable all-round view of all the latest developments in French and international organic markets. The leading market players turned out in force for the event which covered the following sectors:
Prolong the experience with Natexpo Digital
Opened in parallel with the physical exhibition, "Natexpo Digital" will run until 25 September. Accessible online to visitors from anywhere in the world, this is an innovative way to discover, at a distance, all the latest market developments and meet the exhibitors online.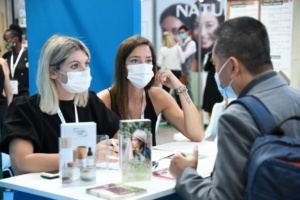 Download here the full press release